The sales application is accessed using the following menu:
Application -> Sales
Recording a New Sale
To record (add) a new sale to the company in ZotaBooks, click on the "Record New Sales", this opens a new screen: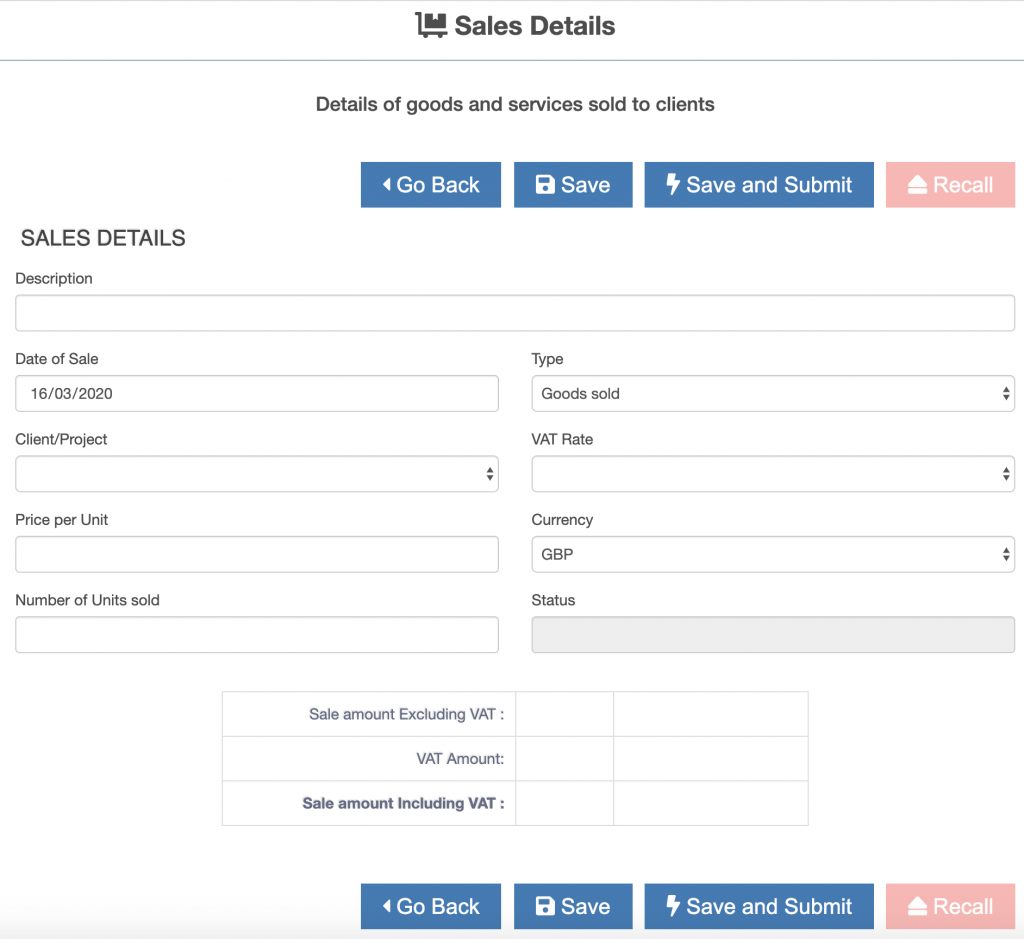 Complete the sales information as follows:
Description, enter details about the sale
Date of Sale
Type, either goods or services
Client / Project, the project to assign the sale to
VAT Rate, either standard (20%), reduced (5%) or zero (0%)
Price per unit
Number of units sold
Press the "Save" button to record the sale as a draft. "Save and Submit" to record the sale as made, this enables the sale to be invoiced using the invoice application.
Editing a Sale
To edit a sale which has been made, click on the action icon on the sales summary screen, as below:
If the sale is invoiced, the sale cannot be recalled for editing. If the sale is NOT invoiced the sale can be recalled for editing.