To add new GL accounts go to the Trial Balance screen. To access the trial balance screen follow the menu item:
Applications -> Trial Balance
The trial balance screen is displayed:
Press the "Nominal Accounts" button, the list of nominal accounts setup for the company is displayed.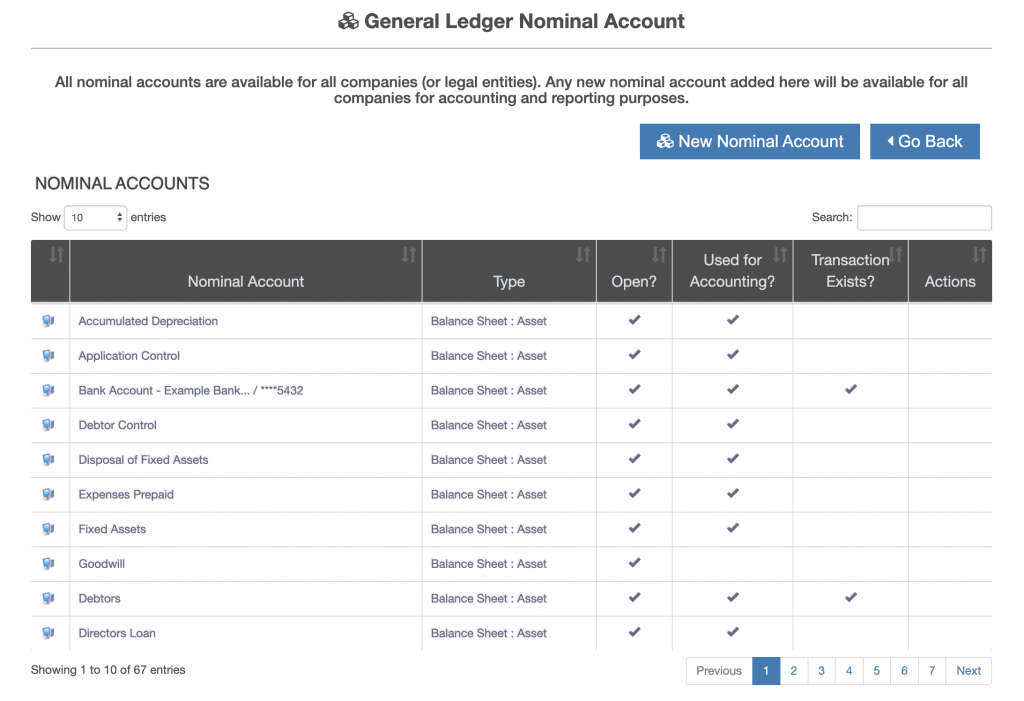 The GL accounts for the company are displayed, the ticks indicate whether the GL account is:
open or closed
has had an accounting transaction posted against the nominal account
has an accounting event which uses the nominal account
The icon on the left of the GL account lines indicate whether the GL nominal is a system GL account or a user setup GL account. System GL accounts cannot be edited or changed.
Adding a New GL Account
Press the "New Nominal Account" button. Complete the nominal account details.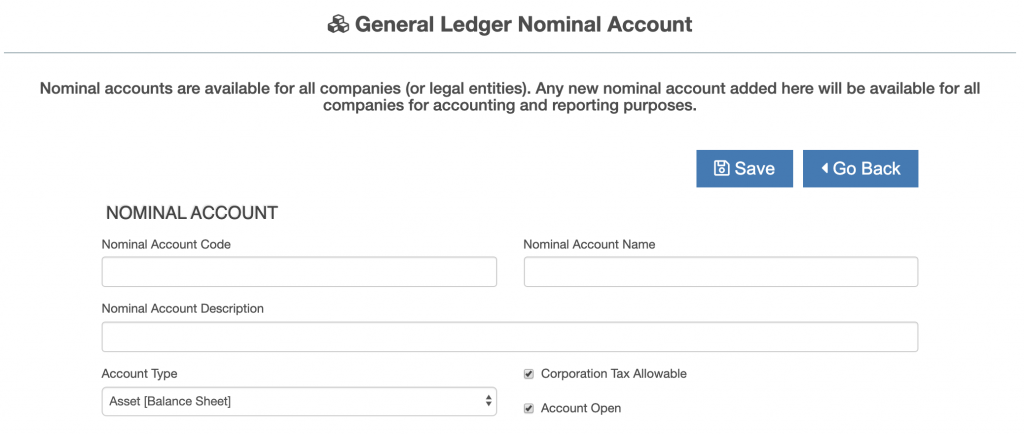 Then select which line in the reports the nominal account should be added to. Depending on the "Account Type" selected the list of reports displayed will change. Leave the drop down next to a report blank to NOT assign the new GL account to a report.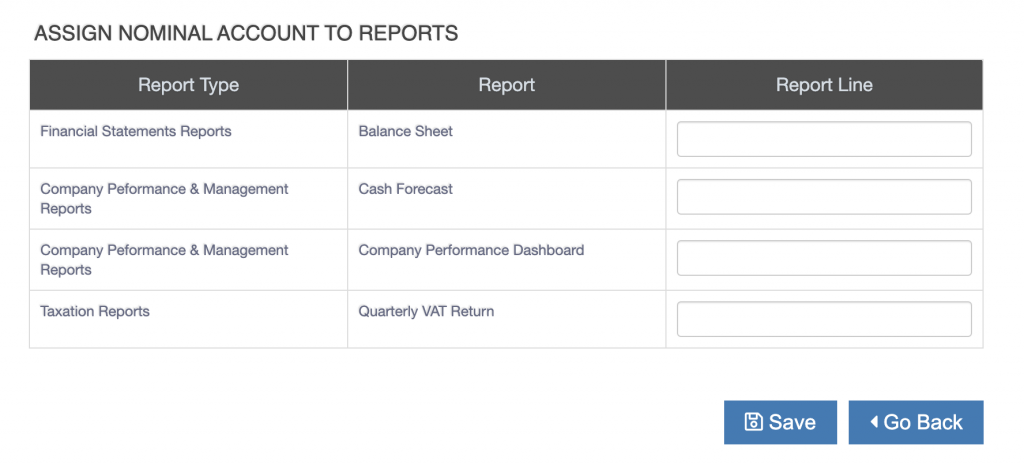 Press the "Save" button.