An invoice raised to a client can have the following actions undertaken against the invoice:
record full or partial payment of invoice
write off full or partial amount from invoice
cancel invoice
The three actions are shown in the action column against invoices raised.
Where an invoice has an amount partially written off or paid, the invoice will no longer be cancellable.
The action icons are as follows: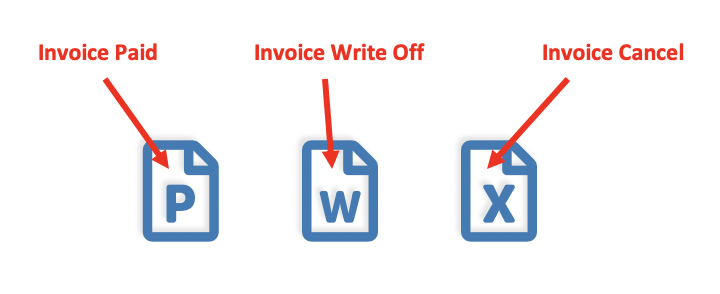 View the Invoice PDF
To view the invoice PDF click on the PDF icon besides each invoice number.